When you're looking for a family car, there are dozens of options depending on your wants, needs and budget.
However, if you're a family of five, it can be a little more complicated. That's because most regular cars have space for five people, so you're faced with the choice of fitting everyone into a five-seater, or buying a larger seven-seater for a bit more space.
To make the choice a little easier, we've put together some of the best seven-seaters and more spacious five-seaters on sale today…
---
Volkswagen Tiguan
The Tiguan might not be the most exciting SUV to look at – particularly in its lower trim levels – but that's where the criticisms end. If you're looking for a hard-working family car with decent technology and a modern cabin, it's a great place to start.
Importantly for a family of five, it has excellent rear-seat space, meaning you can fit three children in the rear without things getting too cosy.
---
Land Rover Defender
Replacing the Defender was an unenviable task, but Land Rover absolutely nailed it, bringing an SUV with rugged looks and a hard-wearing interior that's also perfectly worthy of its premium status.
It's also available as a seven-seater, meaning that if your kids aren't happy with the shoulder room sitting three abreast in the middle row, you can move the smallest to the rear where they'll have plenty of space.
---
Audi Q7
Another premium seven-seater, the Audi Q7 attempts to stand out from the crowd with bold, angular styling that gives it a real presence on the road. It's helped by the fact this is a very big SUV, meaning there's plenty of space for a family of five.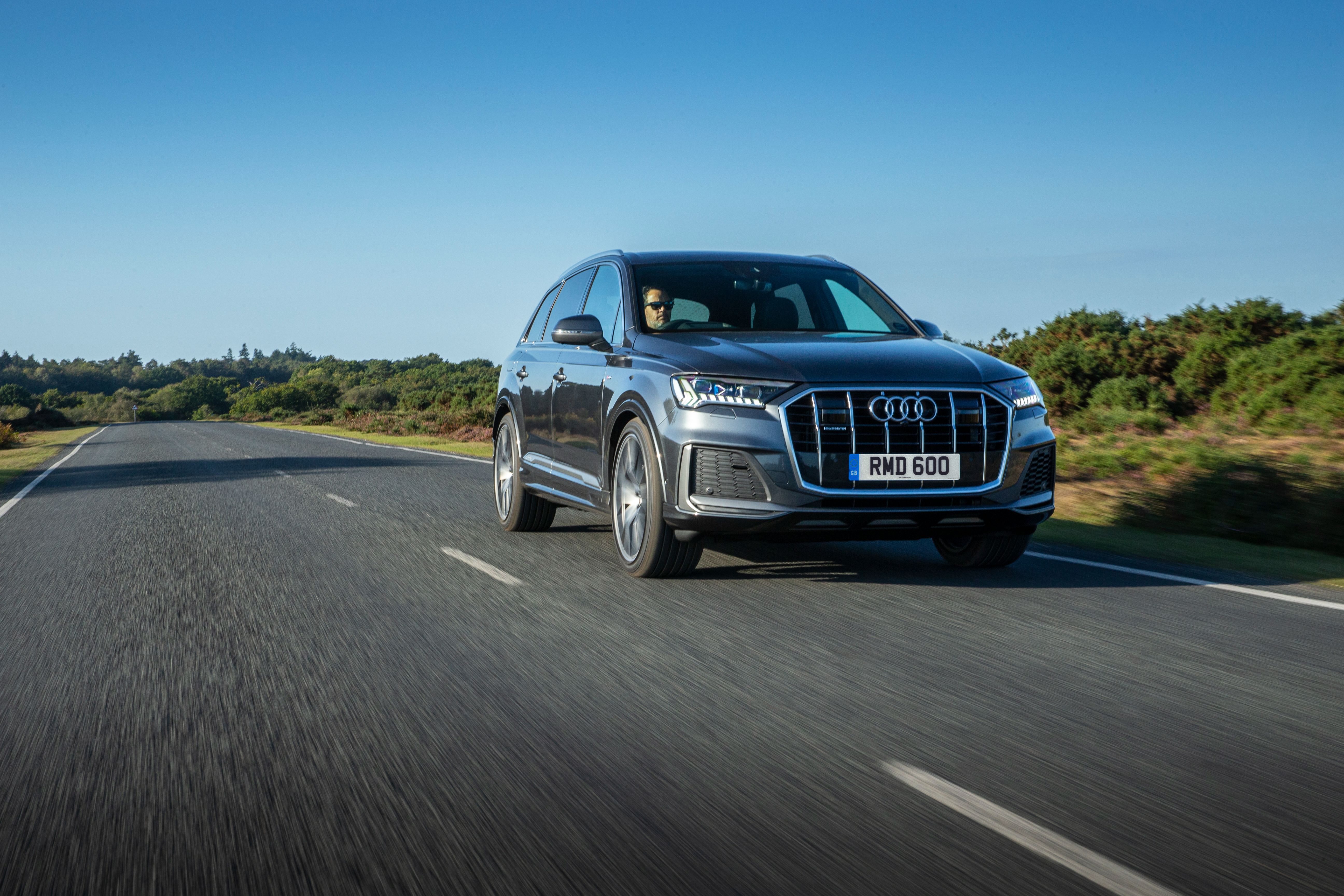 For the driver, there are high-quality materials and a trio of screens that control everything, such as the infotainment, climate controls and smartphone connectivity you could ask for. In the back, there's enough space to keep even older kids happy.
---
Peugeot 508
In the large family car market, you're not exclusively bound to SUVs. They might not be as popular these days, but saloons and estates also offer plenty of practicality. The Peugeot 508 is one of the best, because not only does it offer a premium interior experience without the high price tag, its size means there's plenty of space for three in the back seats.
There's also a wide range of powertrains, with petrol, diesel and plug-in hybrid options, meaning whatever your needs there should be a choice for you.
---
Skoda Superb
When it comes to large saloon cars, the Skoda Superb is tough to beat. It's not the most glamorous model, but if you can see past the badge it's full of clever touches that mean it's spacious in the cabin and has a huge boot, too.
If you want SUV space without actually buying one, you can also get the Superb as an estate. Do this, and you'll have almost van-like load space in a smart and comfortable family car.