You might think that Audi's current SUV line-up is already lengthy enough, but there is always room for growth and that's something the German firm plans on doing in 2020.
Next year is set to be a big year for the brand, as alongside all-new models in its car range – notably the all-new A3 hatchback – there will also be a number of new SUVs from across the spectrum.
Here's what new Audi SUVs you can expect to see in 2020.
---
Facelifted Audi Q5
With Mercedes recently unveiling a facelift version of its popular GLC SUV, Audi will be quickly wanting to make sure it makes changes to its Q5 to ensure it doesn't fall behind rivals.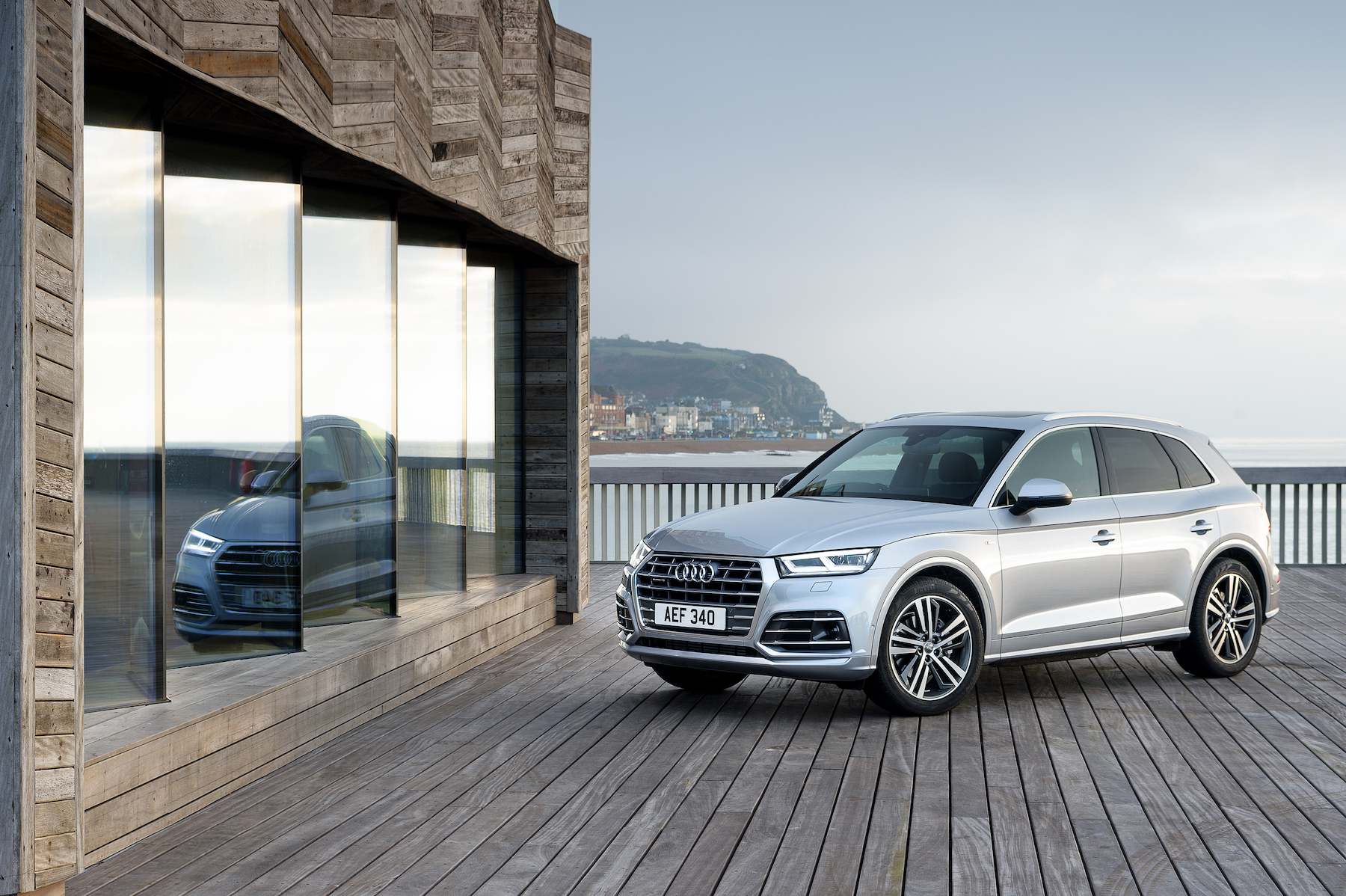 Despite debuting in 2017, Audi is expected to unveil a facelift version of the Q5 towards the end of 2020. It will embrace many of the changes seen elsewhere across the Audi line-up – including new mild-hybrid technology, alongside a revised Singleframe front grille, which will closely resemble that of models, such as the Q3.
It's also likely to feature the new twin touchscreen interior, which you can find in other new Audis – such as the A6 and Q8.
---
RSQ3 arrives on UK shores
Audi has recently unveiled its second-generation RSQ3, which now features a 395bhp 2.5-litre petrol engine from the RS3. Specific RS-styling helps to provide the sporty looks to match the superb performance, with the Audi able to accelerate from 0-60mph in an impressive 4.3 seconds. It can hit a claimed top speed of 174mph, though that's only if a package to raise the speed limiter is selected.
Buyers can choose from the regular RSQ3 or a sleeker Sportback variant – the latter already on Audi's UK configurator. The regular model is expected to go on sale at the start of 2020, while both models will arrive into showrooms next year.
---
New Q4 e-tron
A new Q4 has been on the cards for several years now, but it looks like it'll actually materialise in 2020. However, the highlight here is that it will be offered with a new all-electric variant, and join Audi's growing line-up of e-tron models.
It will sit on the same platform as the new Volkswagen ID.3, and will be able to travel more than 280 miles on electricity, according to Audi's estimations.
---
All-new RSQ8
Spy photographers have caught a new RSQ8 testing at the infamous Nürburgring circuit on numerous occasions, with Audi also teasing the model, too.
While we're not sure when this model will be revealed, it will become the flagship RS model in the firm's line-up, and is set to offer a rumoured 670bhp, which will make it one of the most powerful performance SUVs on sale. It will join the SQ8, which is currently the sportiest version of Audi's flagship Q8 SUV.
---
More affordable e-tron
While not explicitly a 'Q' model, the e-tron is still an SUV, and the German firm's first EV will be offered in 2020 with a smaller battery – bringing down the cost of the luxurious model, though it will offer less range in the process.
Set to badged as the '50 quattro' (the regular is the '55') the new version will have a smaller 71kWh battery enabling a range of 186 miles. That's down on the more expensive model's 237-mile range, thanks to its 95kWh battery.