If Transformers Were
Swansway Group Cars
Which Would They Be?
The Autobots are back with their winning combination of robots that convert into vehicles! After a decade of films that have so far made nearly £3 billion, they're set to star in their 5th movie: The Last Knight.
This time the Autobots have been well and truly shaken up. Without their leader, Optimus Prime, war has been waged on the human race and the bots have turned against each other.
The Transformers' story has so far proven to be popular with motorheads and technology fans alike, young and old.
As today's cars are now packed full of gadgets, it mightn't be too long before we can get our hands on our own Autobots.
Excited by this new on-screen technology, we've been looking at our range of cars at Swansway Group. While they aren't quite Autobots, they do possess many qualities that they share with some of the most notorious Transformers.
Optimus
Prime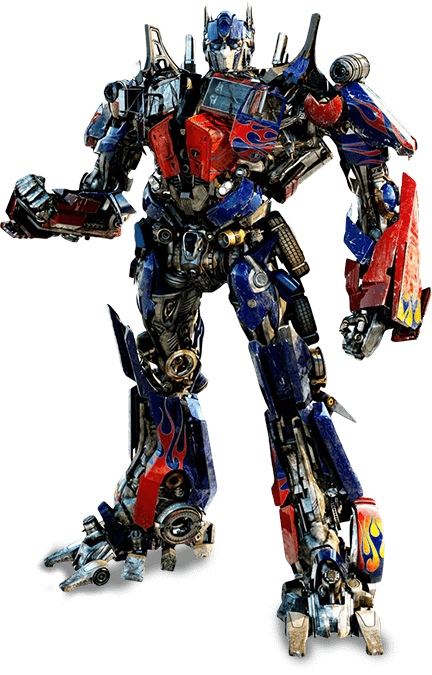 "Freedom is the right of all sentient beings."
Appears in: Transformers; Revenge of the Fallen; Dark of the Moon; Age of Extinction; The Last Knight.
Head honcho of the Transformers team, Optimus Prime displays strong leadership skills and an excellent military mind. His agility in martial arts means he's ready for action in any environment.
When he transforms into a juggernaut, there's really no stopping him. It's a good job he's usually on our side!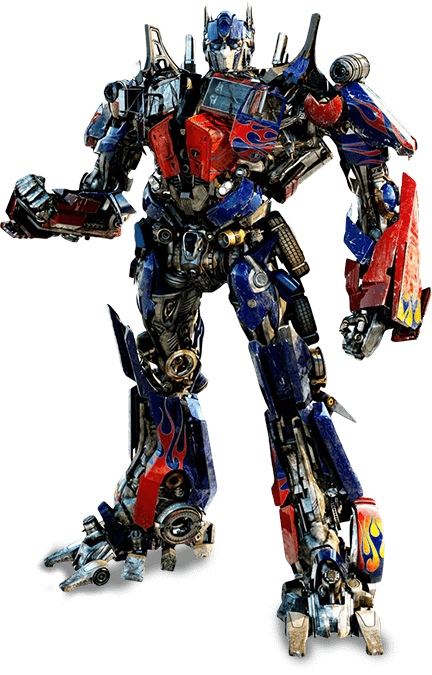 With its military history and 4x4 capabilities, the Jeep Grand Cherokee could be an alternative guise for Optimus Prime. Its powerful 6.4-litre V8 engine with 468 hp ensure 0-62 mph in 5 seconds - not bad for a big guy!
Jeep's Fuel Saver Technology provides efficiency while front and rear parking sensors add agility to this versatile vehicle.
Bumblebee
"The least likely can be the most dangerous."
Appears in: Transformers; Revenge of the Fallen; Dark of the Moon; Age of Extinction; The Last Knight.
The baby of the Autobots, Bumblebee continually wants to be like the other robots, without realising that he has his own positive features. In an effort to prove himself, he often takes risks.
His small size makes him valuable as a spy and a swift messenger as well as ensuring his access to places that his larger comrades cannot reach.
The Peugeot 108 Active is similarly equipped with a compact size that is rather handy in a city environment where parking space is limited. Providing as much as 68.9mpg with CO2 emissions as low as 95g/km, this little runabout has running costs that are the envy of larger vehicles.
DAB digital radio, Bluetooth connectivity and a seven-inch multifunction full-colour display screen will keep any Transformer in touch with the rest of its team.
Megatron
"Peace through tyranny."
Appears in: Transformers; Revenge of the Fallen; Dark of the Moon; Age of Extinction; The Last Knight.
Starting out as a worker, Megatron has built his way up to be the powerful leader of the Decepticons. With his eye firmly on his goal, he doesn't let anything or anyone stand in his way.
Along the way, he's fallen out with his one-time 'brother' Optimus Prime. Despite his misguided actions, Megatron would like nothing more than to save his home planet.
Starting out as a utility vehicle range, Land Rover has progressed to be one of the most powerful and desirable car makes. The Range Rover's All-Terrain capability makes it equally happy on the school run and on farm duty, where very few obstacles put a stop to its progress.
Its formidable size and 3,500kg towing capacity hides a quality leather interior with wood veneers and polished finishes creating a soft and comfortable inside, just like the one that we suspect lies at the heart of Megatron...
Ratchet
"No matter how many I help... a hundred, a thousand... it's the one that I fail that haunts me!"
Appears in: Transformers; Revenge of the Fallen; Dark of the Moon; Age of Extinction
As the Autobot's Chief Medical Officer, Ratchet's talents are down to his brains rather than his brawn. He isn't great at fighting but this doesn't stop him from helping wherever he can.
Ratchet is reliable without fail and can fix most things. He makes good use of his cheeky, fun-loving nature to support the rest of the team.
From one of the most notoriously reliable Japanese manufacturers, Honda Sensing™ provides the new Civic with enough advanced safety features to look after all of its occupants. Earth Dreams Technology intelligently combines sports performance with fuel economy, demonstrating that the car isn't all about its sporty looks.
A 478-litre boot space - more than any other in its class - and widened tailgate for easy loading proves how helpful the new Honda Civic really is.
Shockwave
"Destruction to all trespassers!"
Appears in: Revenge of the Fallen; Dark of the Moon.
Easily capable of overpowering Megatron, Shockwave keeps himself under control, obeying his leader in their quest to overthrow the Autobots and humans. He's packed full of technology and weapons to aid him on this deadly venture.
Shockwave puts his brains to use by conjuring up new Decepticons to join their cruel plans, constantly trying to improve their evil team. As with all Transformers, efficiency and logic is always evident
Autonomous Emergency Braking and other driver assistance technologies ensure that the Jaguar F-Pace never oversteps the line, just like Shockwave. As a formidable recent addition to the iconic Jaguar range, the F-Pace paves the way for further new developments.
A sports car in the shape of an SUV, the F-Pace could easily knock the spots off equivalent luxury competitors. Instead, whatever the engine choice - 2.0 or 3.0-litre diesel, or 3.0-litre supercharged petrol - it handles itself well, preferring to keep its cat-like Xenon headlights at a restrained and classy distance.
If you could choose a Swansway Group Car to transform into an Autobot or Decepticon, which one would it be?
We have some of the biggest names in the business to choose from. Tell us about your chosen Transformer car and its special qualities on Twitter or Facebook.