The Best Options for a Low-emissions vehicle
Volkswagen ID.3
SEAT Mii electric
Audi Q4 e-tron
Honda Jazz
Audi A1
Audi Q5
Land Rover Evoque P300e
When buying a car today, its eco credentials are more important than ever. Manufacturers have been responding to this by building ever more eco-friendly cars that use less fuel and emit fewer toxins. Of course, electric vehicles are your best bet because they have no emissions, but what if an EV doesn't suit your lifestyle? We've put together a list of petrol- and diesel-powered cars that emit the least CO2 to make the decision process easier.
View Electric Range Used Electric Cars
---
Let's start with the Volkswagen ID.3. The all electric car comes with a range from 217 and 263 miles which chnages depnedin on the specification. It has very good practicality and would have the space needed for accomoadting a family.
---
The SEAT Mii electric is an affordable car that is good to drive. The all electric car has a range of 155 - 160 miles which makes it perfect for getting around town.
The SEAT Mii electric also has a stylish interior and the lastes on-board tech.
---
Fiat has championed its use of small, efficient engines in the hugely popular 500 for years now, so it's no surprise to see it in this list. Its focus on efficiency has hit new levels recently with the addition of a mild hybrid version.
A small electric motor helping the petrol engine reduces CO2 emissions to just 88g/km, making it one of the cleanest cars this side of an EV.
---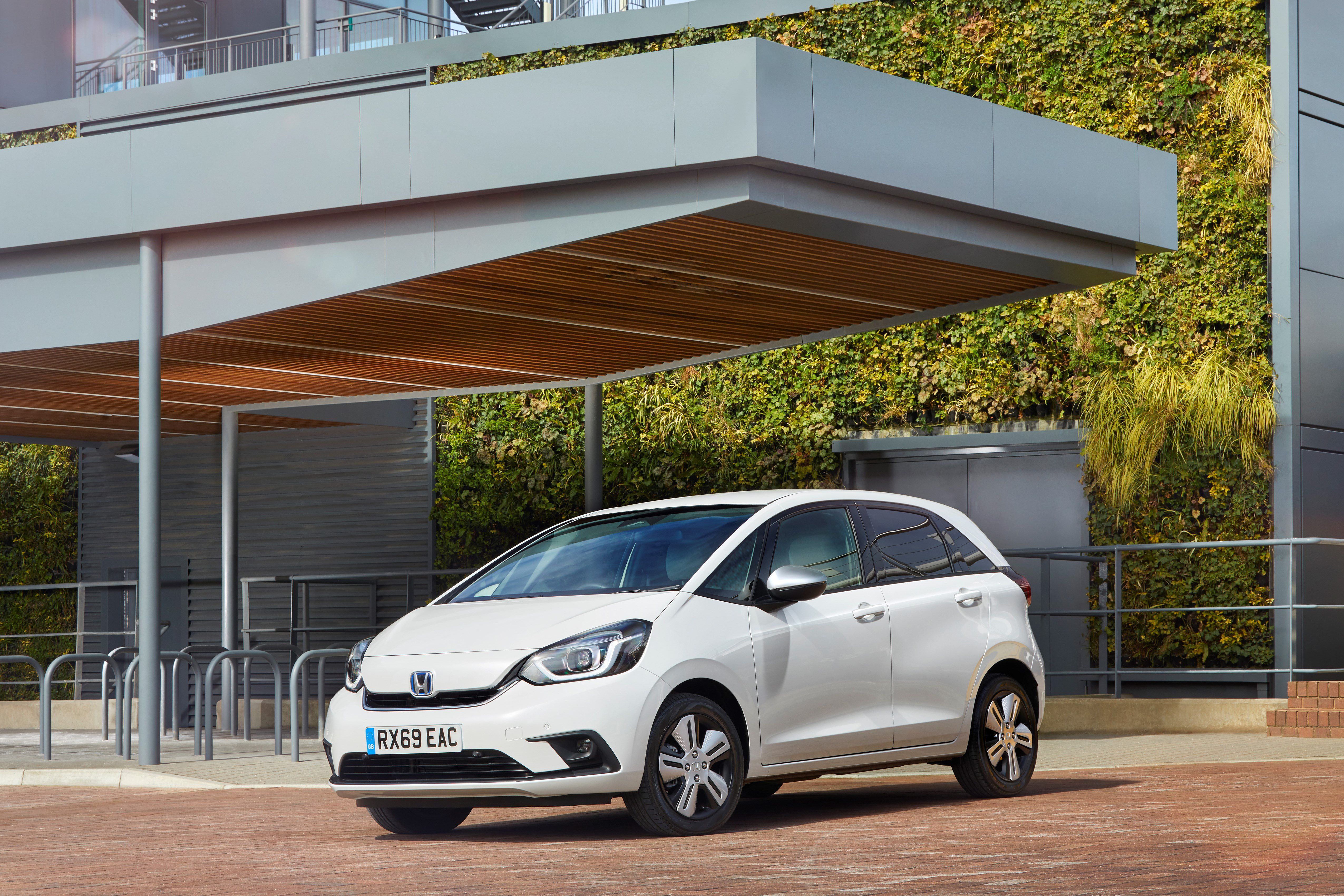 It might have a reputation for being quite dull, but the latest Honda Jazz is attempting to shake some of that off. It has a quirky face and a cool, comfortable interior, with bundles of practicality befitting a much larger car.
For the eco-conscious, though, it's the new hybrid engine that'll appeal. It's setup more like an electric car with a backup engine, which means that when you're driving at lower speeds in built up areas, emissions are kept to a minimum.
---
BMW X5 xDrive45e
Think of the most polluting cars and you'll think big, premium SUVs – but the new hybrid BMW X5 bucks that trend. Because it has such a big electric-only range, emissions are kept to a minimum, beating even many city cars.
What's more, the fact it uses a punchy electric motor and 3.0-litre straight-six engine means it has a lot of performance, too.
---
Working on the same principle as the X5, electricity and petrol power combine here to offer economy and performance in equal measure. And because it's a plug-in hybrid, you can leave the house every morning with a full charge.
With emissions of just 49g/km, the Q5 also provides you with a smooth and comfortable driving experience and Audi's famed interior quality.
---
The Evoque is a hugely popular SUV as it is, but the fact Land Rover has now introduced a hybrid version with incredibly low emissions only makes it more appealing.
It pairs an electric motor with a petrol engine for CO2 emissions of just 38g/km, making it one of the lowest-emitting vehicles on sale today, despite being a premium SUV. So you can have your cake and eat it, too.
---
The luxury low-emissions vehicle market is constantly growing and these are just the tip of the iceberg. Take a trip to your nearest Swansway Group dealership to peruse our full ranges and pick out a low-emissions vehicle that suits your needs.