Which Audi models are on the Motability Scheme?
Audi Cars Available On The Motability Scheme:
Audi A1 Sportback: From £0 Advance Payment
Audi A1 citycarver: From £299 Advance Payment
Audi Q2: From £549 Advance Payment
---
Motability scheme cars all include insurance, road tax, servicing, maintenance and RAC Motability Assist, keeping you on the road. Everyone entitled to a Motability scheme car has different needs and with the selection of cars in the scheme, there'll be an Audi to suit your needs.
Cars available on the Motability scheme include Audi A1 Sportback, Audi A1 citycarver and the gorgeous Q2 SUV, you'll genuinely be spoilt for choice; the choice is yours, with our Motability Specialists on hand to help you every step of the way.
Discover Audi Motability offers
---
Audi A1 Sportback
With the street sass and kerb-appeal, the sportback has 5 doors for added practicality and comfort. The A1 is a winner in every area; comfort, handling, road presence, cabin space and performance.
With 7 variants and from £0 Advance Payment, the Audi A1 sportback, gives Motability drivers the choice tof trims including Technik, Sport and S Line. Take your pick from this range of superb small cars.
Discover Audi A1 Sportback Motability Offers
---
Audi A3 Sportback
Another What Car? Car of the Year winner, the Audi A3 offers everything you could need. The A3's popularity illustrates what a star this small family car really is.
Great for small and young families, its 5 doors make it eminently practical, while not sacrificing its beautifully designed and finished interior.
Audi A3 Sportback is not currently available on the Motability scheme.
Discover Audi A3 Sportback Motability Offers
---
Ausi Q2
The Audi Q2 SUV is truly stunning. With its contrast roof and sleek exterior the new Audi Q2 is a genuine head-turner.
Excellent build quality, state of the art infotainment and plenty of engine choice have made the Q2 desirable right from launch.
For Audi Motability customers there are 20 Q2 variants available from £549 advance payment; starting with a Technik 30 TDI 116 PS 6-speed up to Black Edition 35 TFSI 150 PS S tronic at £1,999 AP.
Discover Audi Q2 Motability Offers
---
Audi A4
For lovers of tradition and elegance the saloon will always be the choice and saloons don't come much better than the Audi A4 which is now available on the Motability scheme.
Voted What Car magazine's overall Car of the Year 2016, the Audi A4 is a class act.
Include a host of cutting-edge technology, as you'd expect from the Audi brand; LED headlights 19 inch wheels and the amazing Audi Virtual Cockpit Plus and you'll be spoilt with the leather, Alcantara mix seats.
The Audi A4 is not currently available on the Motability scheme.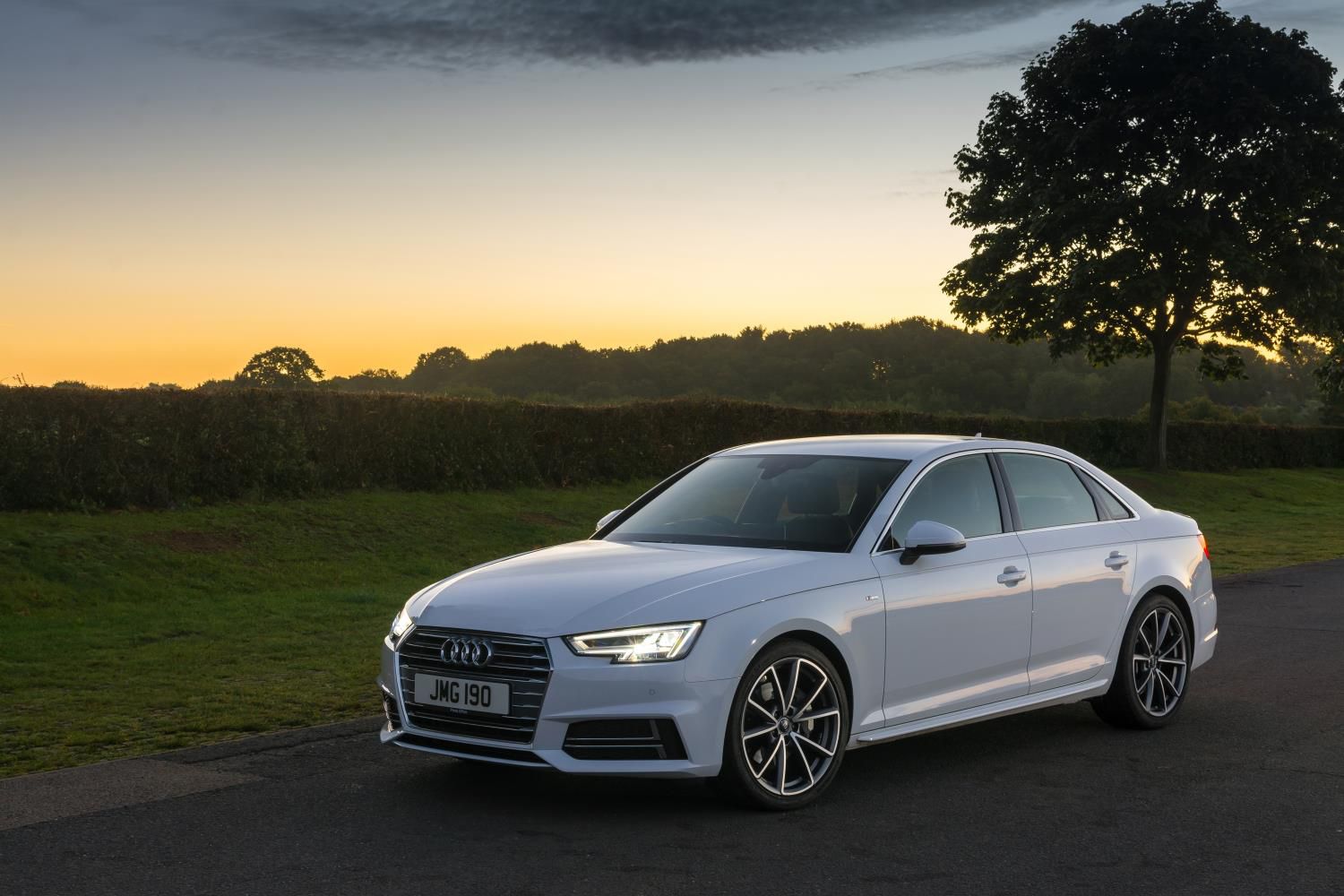 Explore the Audi A4 on Motability
---