Looking to downsize? These could be the right cars for you
Sometimes too much space can be a bad thing. It's often the case that people find themselves with a car that is a little too large and bulky for their needs.
And, in a time of such great disruption, more people are likely to be looking to get a handle on their finances too.
Downsizing your car, therefore, is a great way of achieving both - reducing size, and reducing cost, too.
The best cars to downsize to:
---
It's hard to go wrong with a VW Golf, don't you think?
Surprisingly practical yet neatly packaged, Volkswagen's most famous model is ideal for those people who want a car for all occasions.
It's got more than enough space for five, while the boot is decent too. Reasonably compact proportions mean it's not too tricky to park, either, while the latest MK8 model is brimmed with tech.
Learn more about the Volkswagen Golf used VW Golf
---
The Honda Jazz is another model synonymous with low-cost, good value motoring.
There's now an all-new model, too, which only looks to build upon its predecessor's excellent reputation. It even looks sharper and its also a hybrid!
The Jazz's party piece has always been its packaging. Despite its dinky proportions, it affords its owners tons of interior and boot space. Plus, it's a breeze to park thanks to those compact dimensions.
Learn more about the Honda Jazz Used Honda Jazz
---
SEAT is a company that knows a thing or two about making dependable small cars and it's now applied this expertise in the compact SUV segment with its new Arona.
It's based on the Ibiza which means it's small - yet it gets the raised-up driving position which people love.
Available with a range of efficient engines, the Arona represents a great way to downsize without losing fun.
Learn more about the SEAT Arona Used SEAT Arona
---
If you're fancying a more premium approach to downsizing, then the Audi A1 is the car for you.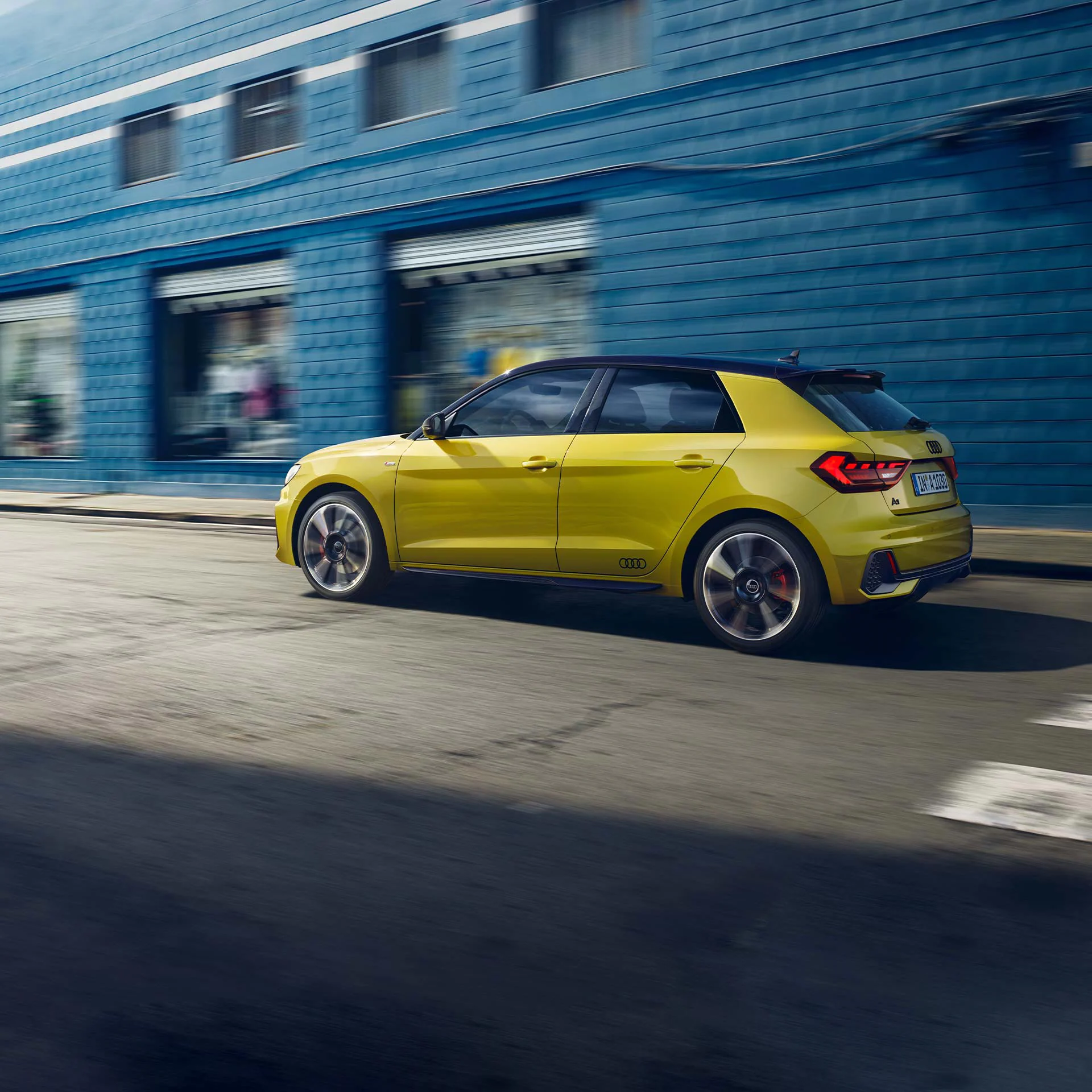 The smallest vehicle in the firm's range, the A1 offers everything people love about Audi models but on a much smaller scale.
It's impeccably well made, good to look at and surprisingly good to drive too. Plus, a Citycarver version gives people a chunkier, more go-anywhere looking option too.
Learn more about the Audi A1 Used Audi A1
---
Another electric car enters the downsizing fray, and this time it's the Peugeot e-208.
This is a compact electric car which punches well above its weight thanks to its stylish looks, solid interior and impressive range - Peugeot claims up to 217 miles, in fact.
Yet at the heart of it you've still got a compact, easy-to-park hatchback - and one with much-reduced running costs, too.
Learn more about Peugeot e-208 Used 208
---
If you are looking to downsize from a larger vehicle but aren't ready to give up all of the space, this mid-size five-seat crossover might be worth looking at. It offers all the space that you can find in the more expensive VW T-Roc or Tiguan models but for a more attractive price tag.
Learn more about VW T-Cross Used T-Cross
---
If you're looking to downsize your car, you can search over 2,000 New and Used vehicles in stock today.
If you find the perfect car for you, you can reserve it online for only £49!
Find your Nearest Dealer Search Used Stock
---
Like the look of any of these vehicles? Enquire about your favourite model today: