When it comes to Audi launching its first EV, this had to be a model that stood out next to the ever-growing number of electric SUVs.
And thanks to a suite of technology, it's a car that certainly doesn't disappoint on the technology front – this model feeling very much like a flagship.
Here's what we think are the five coolest features available on the Audi e-tron.
---
'Virtual' door mirrors
Somehow, normal wing mirrors now feel like an outdated feature these days, with certain manufacturers installing digitalised mirrors instead.
The Audi e-tron is one of these cars to experiment with alternative door mirrors, with this SUV available with 'virtual' door mirrors on the options list. It essentially features small cameras mounted on the side of the car, which then relay images through to screens in the interior. It might sound gimmicky on paper, but the system works surprisingly effectively in real-world driving.
---
Twin touchscreen setup
Audi was one of the first manufacturers to introduce a twin touchscreen setup into its models – starting with models like the A8 and Q8. The e-tron also features this system, which essentially is where you have a top touchscreen controlling tradition infotainment functions – satellite navigation, for example – along with a lower screen controlling climate control settings.
---
Rapid charging capability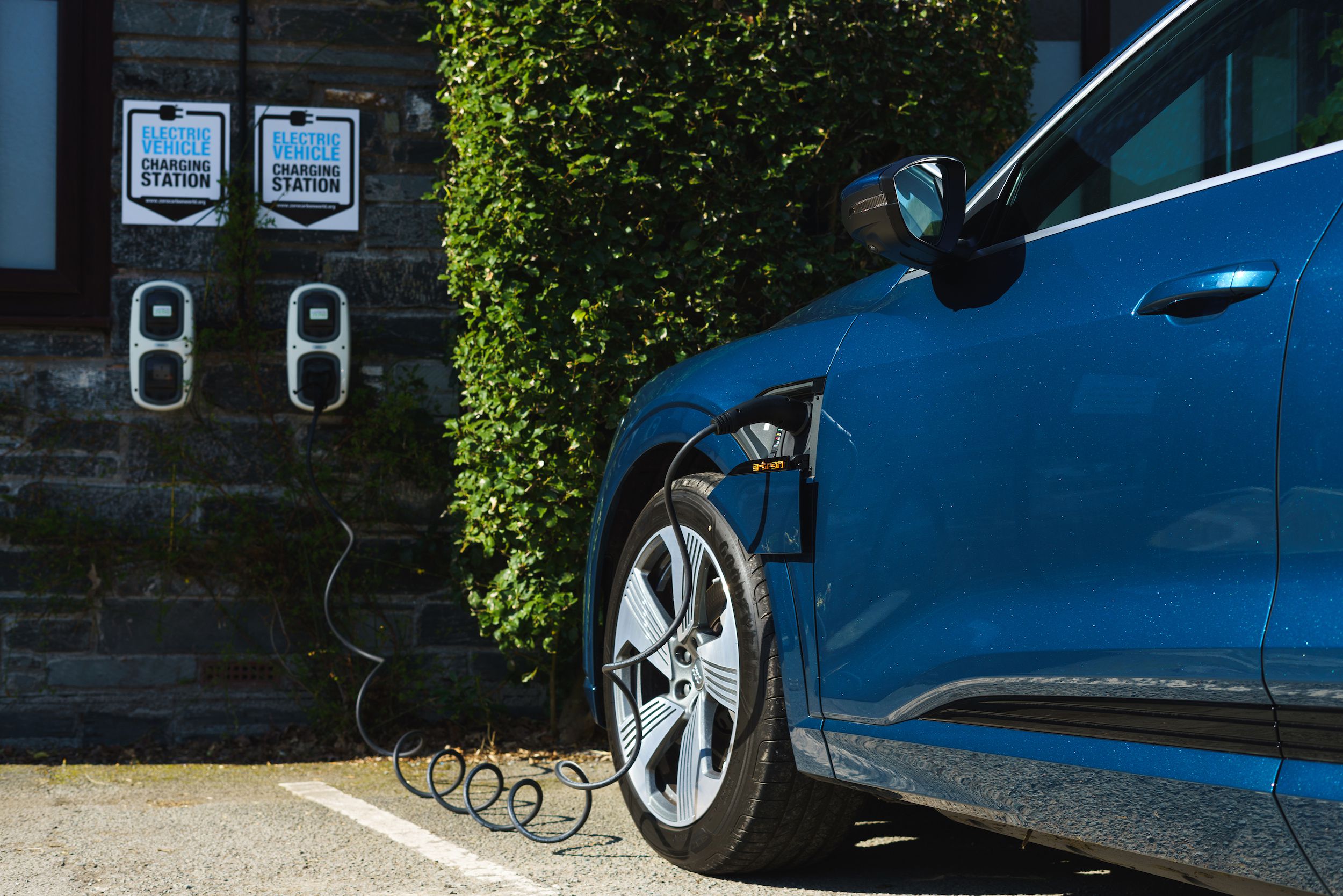 To ensure the Audi e-tron is future-ready, the firm equips the model with rapid charging capability for the model to be able to accept charge at a rate up to 150kW. This comes in especially useful on a model with one of the largest batteries of any EV, as it means the e-tron's large 95kWh battery pack can be charged in just 30 minutes using ultra-rapid 150kW chargers.
---
'Over-the-air' updates
Electric car manufacturer Tesla was one of the first firms to fit 'over-the-air' updated to its models, and now Audi is expanding into this world with models like the e-tron.
It essentially means that owners can choose to upgrade their cars throughout their ownership – for example you can upgrade the car's standard LED headlights to more advanced Matrox LED units through the touch of a few buttons.
---
Advanced electric route planner
Many concerns that still prevent many from making the switch to electric motoring is the fear of running out of charge – an issue that any EV owner will tell you is something not worth worrying about. However, if it's something that is still a worry for you, the e-tron comes with a very handy e-route planner, which can help you to locate the nearest public car charging stations.
It also features a planning tool that can highlight the best routes for efficiency, and the best places to stop and charge to maximise charge, too, which is something that proves to be exceptionally useful.