Think you know your cars? Take our Car Emoji Quiz to find out!

Get involved with our Car Emoji Quiz, whether you try it with your family, friends or on your own when you need five minutes of fun to break up the day!
If you get stuck, not to fear! You can view the answers by following a link at the bottom of the page.

Want to get involved? Head over to our Facebook page and post your guesses in the comments!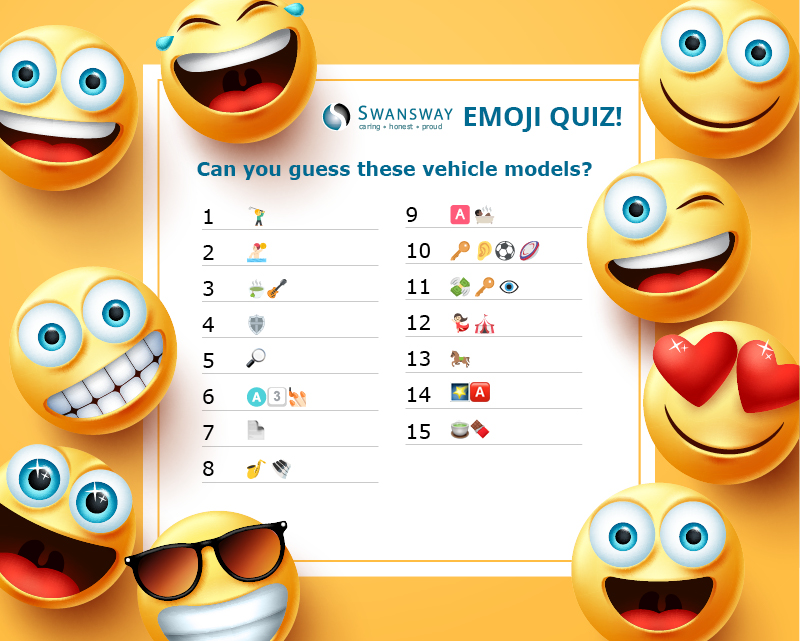 Click here to download the answers.
.