Our lives don't stop just because the weather takes a turn for the worse.
Even when the rain and snow begins to fall, we still need to get to work or school and carry out all of our day-to-day routines, which for most of us means jumping in the car.
Of course, at Swansway Group we would never recommend attempting to travel in treacherous conditions. Safety should always be the priority and if you have any concerns about driving…don't!
What we will do, however, is give you the lowdown on some of the best cars for driving in winter weather. What makes them suitable for this cold, dark season? Why are they safe while it's icy and wet outside? And which features can make your journey that little bit more comfortable?
We've chosen four of the most sought-after winter cars and pitted them up against each other by rating them for their handling on the road, pleasurable driving, overall safety, and running costs. The cars we've chosen are:
So, why not take a look now and decide which is your favourite!​
Of course, at Swansway Group we would never recommend attempting to travel in treacherous conditions. Safety should always be the priority and if you have any concerns about driving…don't!
Check out helpful winter driving tips
---
GET A GRIP
When it's wet or icy, you need to make sure that your car can stick to the road. If you live in an area that regularly experiences snow, you might consider investing in winter tyres that maintain tread flexibility in very cold weather, providing better grip in slippery conditions. Otherwise it's down to your own driving ability, and your car's traction and handling features:
Range Rover Sport
With a comfortable interior and excellent handling both on and off-road, the Range Rover Sport has all of the benefits of the larger Land Rovers but with a significantly lower price tag. While smaller than its Land Rover siblings the Sport is still a big beast though, so although it's fab for cutting through a snow filled road, it might be low on the list of choices for nipping around town.
Audi Q7
Audi's efficiency and quattro 4-wheel-drive make the Q7 a perfect choice for winter handling, continually monitoring the grip of each wheel and adjusting power accordingly, allowing better traction in slippery conditions. It's also stylish, comfortable and provides confidence when driving, allowing you to make your mark, snow or no snow.
Our Pick: Volkswagen Tiguan
Like Audi's quattro, VW's 4MOTION distributes power to each wheel individually, for optimum traction in slippery conditions. Unlike the Audi (and the Range Rover) however, the Tiguan is one of the most economical SUVs around, allowing you to get a grip on your finances as well as the road!
---
TURN UP THE HEAT
No one enjoys being cold, so automotive winter warmers are must-have features during the colder months. Not only can a little heat make driver and passengers more comfortable but it can also ward off ice and mist on windows and mirrors that can impede your visibility when driving.
Volkswagen Tiguan
Also with three-zone climate control, the Tiguan features heated front seats and wing mirrors with heated rear seats available as an option. Heated windscreen washer jets ensure that once it's cleared of snow, your area of view should remain unobstructed despite plummeting temperatures - an icicle on your windscreen is not good for safe driving!
Range Rover Sport

Going a tad further than the Audi, the Range Rover Sport not only has heated seats both front and rear but also includes a massaging option which comes in very useful after a long day, whether you've spent it at the office or out building snowmen. It falls slightly short by only having three-zone climate control, losing out on a zone to the Audi.
Our Pick: Audi Q7
The Audi Q7 is fitted with heated front seats as standard (as is common with many higher spec cars) and also has the option to upgrade to a 'cold weather package' which includes heated rear seats and a heated steering wheel. More unusually however, is its four-zone climate control which creates a comfortable ride for every passenger. Another standard feature, heated wing mirrors ensure a clear view of those who are left out in the cold as you cruise by, toasty warm.
---
SAFETY FIRST
Staying safe has to be the number one priority when driving in winter weather. Some of the features we've already mentioned will go part way to keeping you safe on the roads. With ABS now standard on most vehicles, our chosen cars also come with additional technology to help you monitor the road, your surroundings and other drivers.
Volkswagen Tiguan
With a full 5-star EuroNCAP rating, winter driving is made easy by the abundance of technology fitted on-board the Tiguan. Standard equipment includes automatic emergency braking and lane-keeping assistance, together with the full range of airbags and stability control systems. New LED lights are particularly helpful in improving visibility in rain, fog or at night, providing a clear view, no matter what the winter weather throws at you.
Audi Q7

Copious airbags protect occupants from injury during a collision, with Audi's Sideguard specifically designed to protect from impact to the head and spine. ESC, AEB (Auto Emergency Braking) and optional speed and lane assistance has no doubt helped the Q7 achieve a 5-star EuroNCAP safety rating.
Our Pick: Range Rover Sport
Steering is light but accurate, providing excellent control on and off the road. Land Rover Adaptive Dynamics provide a clever feature that reacts to the road condition to minimise body roll and maximise grip. With a wading depth of 850mm, even the wettest of weathers should prove little challenge. As a new introduction to the market, there's no EuroNCAP rating yet but every version comes with side, front, thorax and pelvis airbags as standard, making the Range Rover Sport hard to beat on the safety front.
---
EVERY PENNY COUNTS
Winter is usually a time when we all feel the pinch - and we don't just mean from the cold weather. Heating bills are up and we all want to get that extra special Christmas present to light up our children's eyes, so any savings on car costs are welcome!
Range Rover Sport
Expectations around fuel economy have grown massively since Range Rovers were first introduced more than 40 years ago. As such, they've become known for their practicality rather their fuel efficiency which lies around 46 mpg. The annual road tax, which starts at £185 for the lower-powered models, is what you would expect to pay for a car of this size.
Audi Q7
With a slightly improved mpg of 49, the Q7 will achieve roughly an extra 60 miles from the same-sized tank and depending on the size of engine, you could be looking at anything between £145 to £270 annual road tax. Not bad for the biggest car on this list!
Volkswagen Tiguan

The story's even better for the Tiguan! It returned above 60mpg in official testing, so this is one car you can expect to keep its promise of 700+ miles on a single tank - more than enough to get you from A to B, whatever the weather! At £185 a year, you'll enjoy the same road tax as the Range Rover Sport - meaning, where running costs are concerned, you've got the pick of them both!
---
CONCLUSION
It's safe to say that owning any of these models will serve you well during the potentially tricky winter months.
Each of these cars will bring a variety of different virtues to the sometimes tricky task of winter driving. Your choice will depend on a number of factors personal to you. But whatever your budget and needs from a car for all seasons, Swansway Group dealerships will be able to find an answer for you.
Thinking about a car that'll see you through the winter and all of the weather it throws at you? Which one would you choose? Pop along to your local Swansway Group dealership to talk through the options with our friendly advisors. You'll be able to inspect these and many other cars, then give us your opinion on their suitability for winter driving.
While you're deciding on a new car, make sure that your existing motor is prepared for unpleasantly cold or wet conditions with a vehicle health check to help keep you safe on the road this winter.
---
Looking for a winter runaround but you are on a budget then this list will help you.
---
Great Wall Steed
Great Wall may be far from a household name when it comes to pick-up trucks, but these Chinese machines are available incredibly cheap today.
We won't lie — don't expect much in the way of luxury or high-quality. But, as far as affordable and capable vehicles go, this rugged 4×4 presents a package to consider. Reliability is said to be impressive across the board, while a six-year warranty means you may be able to pick up an example that's still covered for any issues within this budget.
---
Isuzu Rodeo
If a dependable vehicle that's got a little bit of go-anywhere capability is what you're after, it's hard to go wrong with the Isuzu Rodeo.
Though it hasn't been sold for a while in the UK, the model does have a reputation for reliability while also able to haul just about anything you could need over the winter — including a fresh Christmas tree. Mileage will be high, but these strong vehicles shouldn't provide too much to worry about.
---
Audi A6 Avant
When it comes to dealing with poor conditions, few do it quite as well as Audi. The A6 Avant is one of the best in the business, with quattro all-wheel-drive providing an excellent safety net for when things get slippery.
Though the saloon is still an excellent option, we'd always argue that the Avant version is the one to go for. It gives you a little more practicality and a decent increase in space for when you want to transport larger items. Decent used versions can be had for well under £5,000, too.
---
Subaru Outback
Subaru has a reputation for building all-weather weapons nearly as fearsome as Audi's. The Outback is a great example of a car designed for all elements and, when equipped with the right tyres, is pretty much unstoppable.
The Outback's interior might not be quite as upmarket as the one you'll find in the A6, but it's robust and solid. It's a car which will run and run and run – and there are plenty of examples available on the used market for far less money than you'd expect.
---
Land Rover Discovery
It would be hard to complete this list without a Land Rover. The Discoveryhas been the cream of the crop when it comes to high-end off-roaders, and whichever model you opt for it'll never falter when it comes to tackling the rough stuff.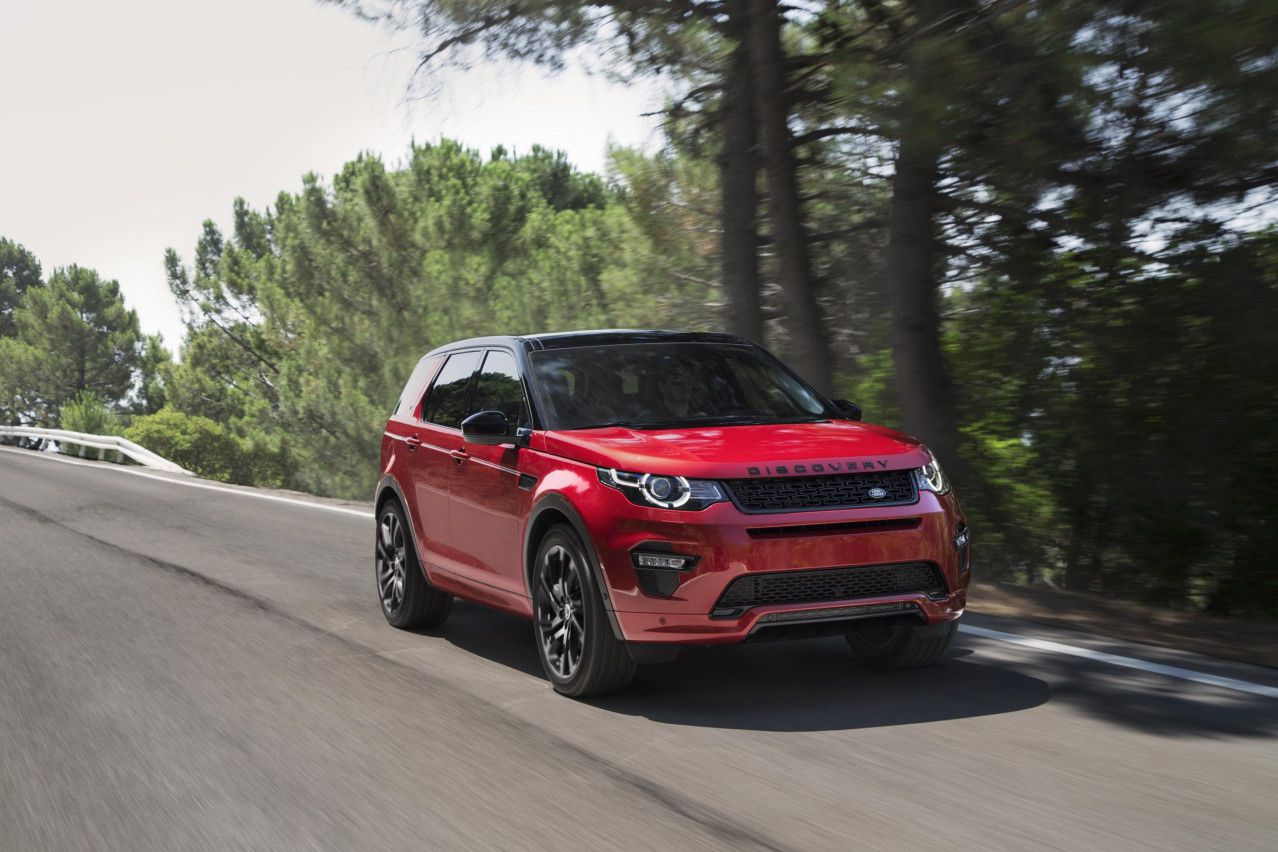 Of course, running costs are going to be higher than other cars on this list, but you'll get a car which is close to unparalleled in tackling anything winter has to deliver.
Use Land Rover Discovery Stock
---
Suzuki Jimny
A capable 4×4 doesn't have to be a big pick-up for a behemoth of an SUV, which brings us to the Suzuki Jimny.
This dinky little off-roader may lack in size but certainly doesn't lack in its ability as a go-anywhere, do-anything machine. Space is certainly limited, but for a dependable and affordable car no matter what winter throws at you, it's hard to go wrong here.
Such is demand for the car, you'll be looking at mid-'00s examples with plenty of miles on. Don't let that put you off though, as the Jimny is known for strong reliability.
---
---
Audi RS6 Performance
This one's a bit of a no-brainer. Powered by a turbocharged V8 engine packing 596bhp, it'll crack 60mph in under four seconds.
However, don't think you'll be spiralling off into a hedge when things get slippy, as the RS6 uses Audi's legendary quattro all-wheel-drive system, allowing it to find grip no matter how treacherous the conditions. Add to this the RS6's genuinely practical bodystyle and its better – though not brilliant – fuel economy, and you've got an ideal winter wagon.
---
Range Rover Sport SVR
Of course, anything with a Range Rover badge on the bonnet is already laden with go-anywhere potential, but the Sport SVR adds to this with a tremendous amount of performance.
A supercharged 5.0-litre sends 542bhp to all four wheels, though you still get Range Rover's Terrain Response off-road system – meaning all that power can be put to good use in all conditions. This does all come at a cost, particularly in fuel economy –22mpg to be exact.
---
Mercedes-AMG E63S
You'd think that a powerful Mercedes-AMG vehicle would be rear-wheel-drive, and therefore a nightmare on slippery roads. However, the latest E63 has a trick up its sleeve – all-wheel-drive.
This means that it's far from a handful when the roads get greasy, though there's still a 4.0-litre V8 to keep things interesting. On top of that, the E63S – available as either a saloon or estate – is impressively practical, with a decent boot and plenty of rear legroom too.
---
Ariel Nomad
Okay, we understand that you'll probably need to get quite wrapped up when driving the Ariel Nomad in colder weather, but its all-round usability and incredible performance will more than make up for it.
A 2.4-litre Honda-sourced engine sends drive to all four wheels, while suspension with a huge amount of travel allows the Nomad to handle anything that is thrown at it. A tubular framework also means you'll look like nothing else on the road.
---
Ferrari GTC4 Lusso
Available with either a turbocharged V8 or naturally-aspirated V12 engine, the Ferrari GTC4 Lusso is the best option if you're looking for a car with a prancing horse on the front that can be used in all weathers.
Thankfully, the GTC4 Lusso utilises a clever electronic all-wheel-drive system, meaning that it'll be able to tackle snow and ice like no other Ferrari can – yet it'll do so in supreme luxury, as you'd expect with a car from Maranello.
---
Bentley Bentayga
Yes, it's quite an ostentatious choice, but you simply cannot fault the way Bentley's Bentayga can cover ground, be it on- or off-road. It features an opulent interior which, save for a noticeable few switches borrowed from parent company Audi, feels bespoke and well-made.
Of course, it has a lot of performance to offer too. With a turbocharged W12 powering this affair, it'll hit 60mph in just four seconds before topping out at 187mph.
---
Volkswagen Golf R
Though the Volkswagen Golf R may not carry the same badge prestige as other cars on this list, it can more than keep its head held high when it comes to performance. The R's turbocharged petrol engine gives it enough shove to out-drag a lot of current supercars.
Whereas the two-wheel-drive GTI would be spinning its front wheels in poor conditions, the R's all-wheel-drive system means the fun doesn't have to stop when the weather turns sour.
---
BMW M5
Though traditionally rear-wheel-drive, the latest incarnation of the M5 uses complex all-wheel-drive technology to give it huge amounts of traction, while a 4.4-litre V8 means you'll be able to exploit the system to its fullest at all times.
You are able to lock that system to rear-wheel-drive only, but for the vast majority of the time it's best left powering all four wheels – particularly in the winter months when traction is king.
---
Subaru WRX Final Edition
There are few cars with as much all-weather pedigree as the Subaru WRX. With rally history engrained in its make-up, it's been designed to be able to travel very quickly over the toughest of surfaces and in the worse conditions.
A four-wheel-drive system, as well as rally-inspired suspension, makes the WRX Final Edition hugely capable in all weathers, while large Brembo brakes can effectively bring the whole thing to a stop.
---
Ford Focus RS
The Ford Focus RS has already made a name for itself as one of the most accomplished hot hatches on sale today, packing a lot of performance into a usable and practical layout. However, it's also got four-wheel-drive, and this means that it'll be ideal for tackling the elements in.
When you strip away the performance, you're left with a genuine five-seater hatchback, so you'll still be able to bring your friends along and save them from the cold.