The CUPRA Born is arguably one of the best-looking electric vehicles on sale today
Despite being a fairly large and practical hatchback, it manages to blend this with a sporty stance and some fantastic design details. If you're considering buying a CUPRA Born and are keen to know more, here are five things you need to know.
---
CUPRA is part of the Volkswagen Group, and as such, it gets access to the new electric vehicle platform called MEB. This gives it proven underpinnings with a range of powerful electric motors, long range batteries and advanced driving technologies.
It's also a bit bigger than it looks in photos, which means it's practical and spacious inside, another useful trait of that MEB platform.
---
There are two battery options available in the form of the entry-level 58kWh and larger 77kWh. The smaller battery is offered in three trims with a 201bhp motor, while the top-spec trim can have a 228bhp motor.
Opt for the larger battery and you have the mid- and top-spec trims, which are only offered with the more powerful motor.
To get maximum range you'll need to opt for the more powerful model with the large battery, which has a claimed range of up to 340 miles. However, most Borns in the range will do around 260 miles so whichever powertrain you opt for you'll get a decent distance between charges.
---
We might be repeating ourselves but it's worth shining a light on just how good the CUPRA Born looks. Despite sharing much with the Volkswagen ID.3, it has a much more dynamic appearance that shrinks its proportions.
The front end is a particular highlight, with the bonnet curving down into the grille, giving the car a purposeful stance. The headlights are fairly small and have a cool light signature, too. The lower grille has sharp lines and wedges, with copper trim pieces that contrast nicely with the car's paint.
---
While the ID.3 feels like it's focused on being hard-wearing and family friendly, the CUPRA is a far more upmarket affair. There are high quality materials used throughout, with more copper detailing bringing a splash of colour.
It's also suitably tech-heavy, with a prominent infotainment display that has Apple CarPlay and Android Auto as standard, while music fans should look at the optional Beats audio upgrade.
---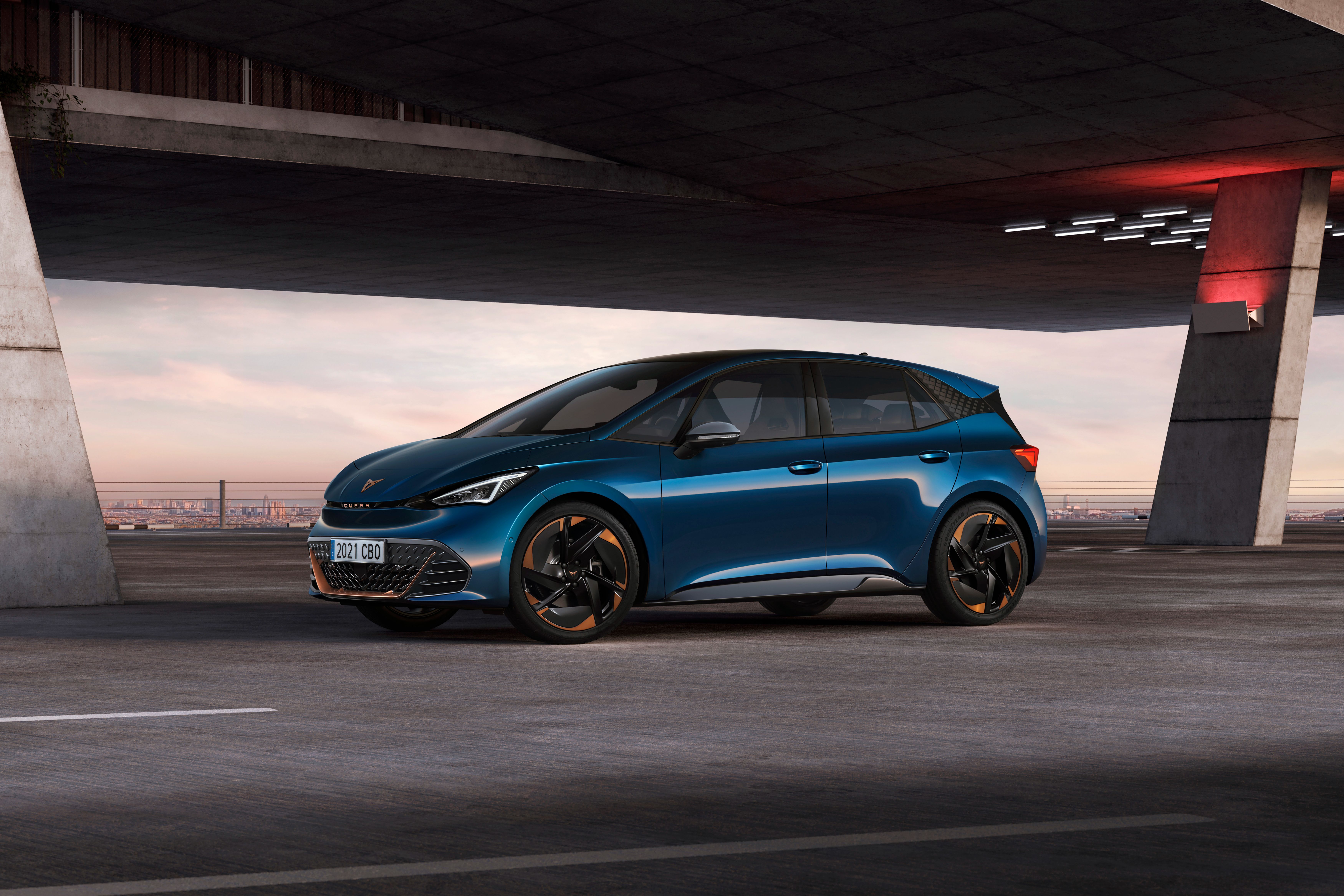 Electric vehicles are notoriously expensive, but the CUPRA Born represents great value for money. Prices start at £33,735 for the V1 trim with the 58kWh battery and 201bhp motor, which gets you 18-inch alloy wheels, LED headlights and tail lights, 12-inch infotainment display and Seaqual sustainable upholstery.
Opt for the top-spec V3 model with the 77kWh battery and 228bhp motor and prices start at £41,975, which adds 20-inch alloy wheels, improved driver aids and faster 135kW charging.
Explore the CUPRA Born Explore the Volkswagen ID.3 Browse used electric vehicles Browse used hybrid vehicles
a Rafflecopter giveaway
If you are Interested enquire here: