We take look at some of the best things about buying a brand new car.
Buying a new car isn't just a head versus heart debate; we all know there are plenty of good reasons for buying used or nearly new cars, but, still we carry on buying brand new cars. Here's why...
---
The Collection
The excitement that builds up when you're going to collect your first brand new car is immense. The trip to the dealership; the fuss that's made of you as you're talked through the controls of your new car; that feeling when you drive off for the first time!
With many dealerships now having specialist 'handover bays', you may well see your name up in lights (well on a welcome screen at least); a reveal sheet covering your new car and maybe even a little gift to go along with this big present to yourself. An unforgettable experience.
---
That New Car Smell
The instantly identifiable 'new car smell' ranks alongside freshly mown grass as one of THE best smells! We all love the smell, so much so that you can buy air fresheners and sprays that claim to be that elusive 'new car smell'.
The truth is that the only true 'new car smell' comes from a new car and it's a thing of beauty and delight!
---
It's Mine!
When you order a new car, you spec it up yourself and with the levels of personalisation around these days, your new car will be unique to you. Alloy wheels – you chose them; colour coded dashboard – you picked that; contrast coloured roof – yours too!
It's got your genes and your new car is your baby, in a way a used one never can be.
---
Unblemished
Once a car's been on the road for a few thousand miles, not only is the new car smell long gone, but no matter how carefully you drive, little stone chips, parking dints and dinks and scratches appear on your once glossy paintwork.
Looking at the paintwork of your beautiful new car is like gazing into a bottomless lake; intense, gorgeous, unblemished colour, that you've chosen. It's an incentive to do everything in your power to keep it like this and you'll probably find yourself investing in all manner of car cleaning products!
---
Perfect for You & Only You
You sit in your driver's seat for the first time and you can feel that yours is the first bottom to grace that seat and you're going to make it yours, adjusting it 'til it fits YOU perfectly. Moving it back and forward, up and down; adjusting the rear of the seat; changing the positioning of the steering wheel, until the seat is perfect, just for YOU!
---
I Did It!
For many people, they've been saving and sacrificing for the day when they can drive a brand new car out of the handover bay of their chosen dealership. While your first car as a driver will have to fit within insurance regulations, vastly narrowing down what you can drive; your first new car, is you, defining who you are in 4-wheeled form and showing the world, 'look what I did'!
---
The Look of Love
You park your new car on your drive or on the road outside your home; every two minutes you pop the window to gaze upon your new pride and joy and why shouldn't you? It's your hard work that bought you what you've always wanted. Well done to you!
---
All Grown Up
You may well have saved for a deposit, but taken out some type of finance for the balance and that may be your first real feeling of financial responsibility. It's often a rite of passage from youth to adulthood.
---
Proud Parent
For many the new car is the baby and just like a baby, the proud parent hovers over it to ensure it comes to no harm. Parking in a car park necessitates seeking out a faraway corner where no-one will park next to you and dink your doors. Parking at the side of the road means breaking into a sweat to avoid, kerbing your alloys and the fierceness with which you protect your pride and joy, will stand you in good stead for when the real babies come along!
---
The Christening
One in four people name their cars, now we don't know if this is more prevalent among new car owners, but if it isn't it should be! It's one way that people welcome the arrival of the car and make it their own, by giving their pride and joy an identity; Cindy the Citroën meet Andy the Audi!
The most popular names are colour based, Bluebell; engine-based, the Beast or model based, Fee-fee the FIAT 500.
Of course there are genuine reasons why buying a new car is a good idea; sound logical reasons, maybe not as much fun as getting the feelings, but they do make perfect sense!
---
Reliability
Sounds a boring word, but technology moves on apace and there's no denying that new cars are more reliable than their older counterparts. You may like to think you're laid back and chilled, but no-one feels that way when they're on the hard shoulder of the motorway or late for work for the tenth time in a month.
---
Warranty
Another one that may sound rather dull, but it is in fact one of the biggest benefits of a new car. The length of the warranty depends on the brand you purchase, but can be anything up to seven years.
Whatever the length of your warranty, you have peace of mind that your baby is covered by the manufacturer; less sleepless nights for you!
---
Safety first
New cars have to pass strict safety tests and the newer the car, the stricter the tests it will have to passed. You can't put a price on your safety or that of your passengers and the extra airbags, strengthening and collision avoidance technology on new cars, could literally make them life savers.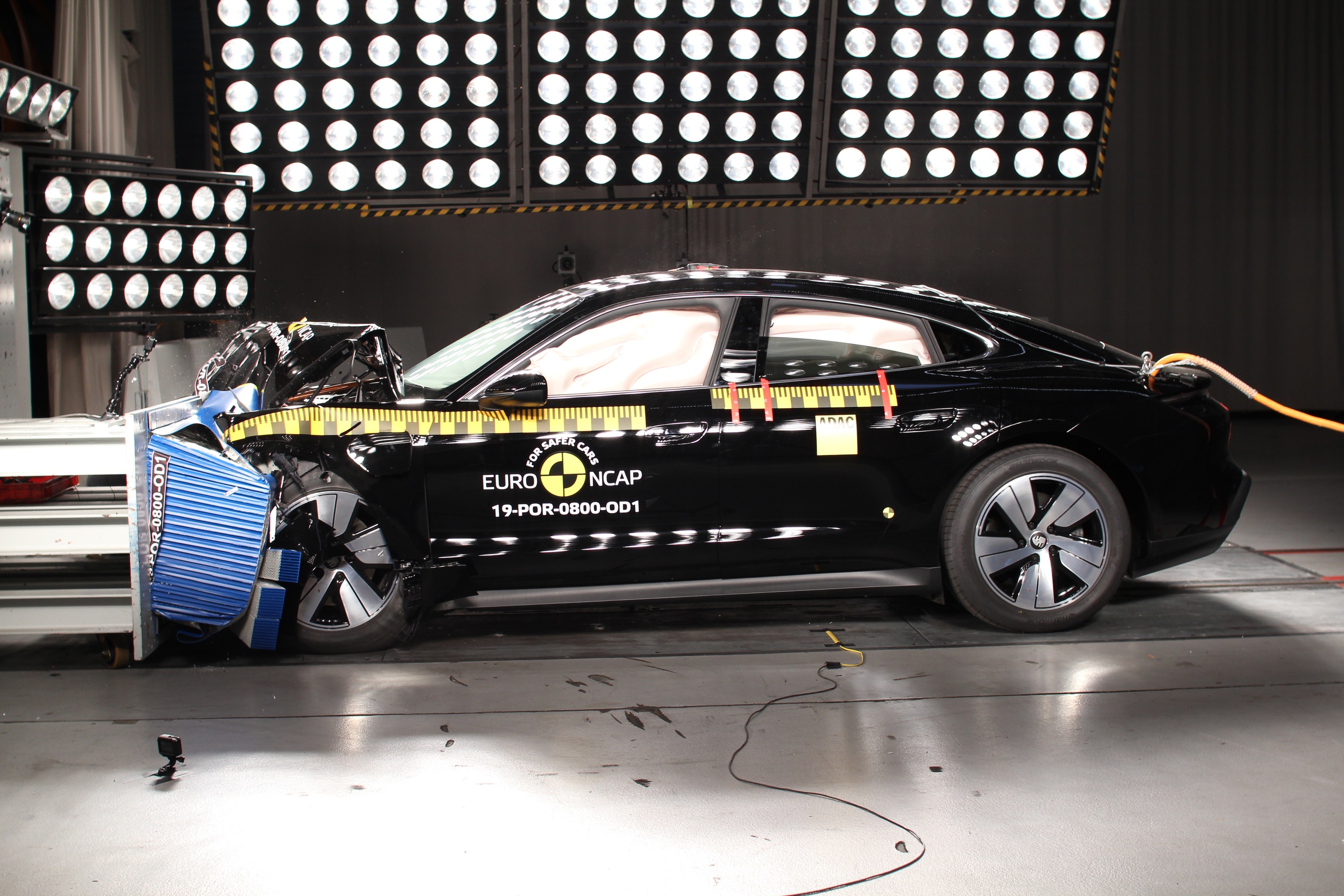 ---
Protecting Your Pocket & The Planet
The newer the car, the more advanced the engine technology, which will help reduce, not only emissions, but also the rate at which pounds escape from your purse/wallet. With the latest engine technology and good driving, a new car can save you serious amounts of money over a year, at the same time as producing considerably less emissions. It's a win-win!
---
Let's Go Techno
The multi-media, infotainment, smartphone friendly technology and screens in new cars are just amazing. While you could do similar things using knobs, dials and wires, the new integrated infotainment systems are streets ahead and have a number of advantages; the most important being that they reduce the distraction of trying to hook up your smartphone, no twiddling knobs or trying to find USB docks.
Your music and your contacts are at your fingertips on the touchscreen.
---
Drive Clever
New cars now have technology which will stop you getting too close to the car in front; stop you drifting across lanes on the motorway; take over braking in an emergency. And these are just a few of the many driver-assist technologies now available. While letting computer technology assist your driving may seem a little sci-fi for some, it's a sure way to reduce the chances of you, or your passengers being involved in an accident.
---
What's In Your Past?
We can google potential partners or stalk them on Facebook; for used cars, unless we're buying from a reputable dealer, we don't always know the true history. One old lady owner could mean it was ragged around the streets by her grandson, in truth, who knows.
When you got to collect your new car, you know it's not been anywhere; it's not been driven badly; raced or rallied, it's simply yours.
---
All The Feels
Whether you've spec'd up the personlised Fiat 500 of your dreams, or just slipped behind the wheel of a fast and furious Audi RS model, buying a new car is all about 'the feels' and there's no doubt that the new car experience gives plenty of 'feels' along the way, from choosing your car; to spec'ing it up; to being taken through the handover and driving sway for the first time...it's an experience that gives you all the feels!
---
Memories
The memory of saving for, choosing and collecting your new car will last a lifetime; there is something very special about your first brand new car, it signals many things about your stage in life and how much you've achieved. You cherish that memory and then add to it as houses and babies come along; but you never forget, the pride, excitement and elation of your very first brand new car.
---